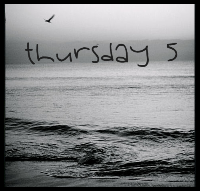 This is the Thursday 5. Mrs. Gambizzle over at
http://lifeasasailorsgirl.blogspot.com/
poses 5 words. We think about the last week and come up with five items that fit in with the words and link up over there for all to share. This is my first week trying this out. Here goes.
Happy
Thankful
Joy
Glee
Giddy
I am happy that I got 6 "modified mail" messages in my inbox this morning. :D
I am thankful that so far I've been avoiding this gross cold that is going around. *knock on wood*
I think I can take a little a small amount of joy in the changing seasons. Lets go ahead and be optimistic about this. This means, sweaters, beanies, scarfs, and mittens.
Yesterday I was digging through some photos from last Christmas and New Years. They made me smile with glee. That was the best Christmas ever.
I am absolutely giddy about this new piece of choreography that I'm working on right now. The music is awesome, and had fun splicing it together. I might ask for an extra hour of lesson tonight to work on it more. I want this one to be rock solid and amazing!